At Parken Gård Husky you'll find family-run dogsledding-business, as well as a dairy farm, at the heart of Langfjordbotn, where the fjord meets the mighty Arctic mountains.
Our family consists of Arne Karlstrøm, Marianne Skjøthaug and our two children, including Mina, who's also a dogmusher. We have over 30 years of experience with dogsledding and love sharing our knowledge and passion with our guests.
Perfectly placed between the mountains and the fjord in Langfjordbotn, we offer dogsledding with our family farm as the outset. We're proud farmer, as well as experienced dogmushers and would love to bring you into our barn to say hello to our cows, if you'd like. We're the third generation that runs the farm and everyone who visits will find themselves warmly welcomed in homey surroundings.
Our dogs and our love for them, as well as our love for nature experiences, is our main drive and our dog yard is one of the most important places on our farm. Even if we've been offering dogsledding tours for 30 years, we're not a big business with an immeasurable number of dogs. We're a small family business and always strive to give our guests a personal, educational and intimate experience. We offer both longer and shorter dogsledding tours and would be more than happy to tailor an adventure in Finnmark for our guests. We know most nooks and crannies of this regions from many years of racing, training and enjoying ourselves dogsledding across the county.
In addition we also offer a short tour for 2,5 hours that we've named "A taste of dogsledding" an a 4,5 hour tour that also includes lunch. For both trips we'll take you into our gorgeous backyard in Langfjordbotn. You'll get to join us in the dogyard as we prepare our dogs and we'll teach you how to harness and put together a dog team. You'll get the opportunity to control your own dog team, but if you prefer to just be a passenger, that's also fine. However you choose to join us, prepare yourself for stunning landscapes, beautiful nature and a special synergy with our fantastic dogs.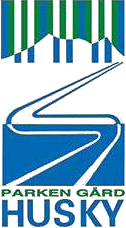 Welcome to Langfjordbotn!
Join a personal dog sledding experience with experienced mushers, out in the beautiful Langfjord, where the fjord meets mountains.