Alta Kraftlag was established in 1948 as a member-governed company aimed at ensuring power production and electricity supply in what today are the municipalities of Alta, Loppa, and Kvænangen. This was during a time when electricity was scarcely available.
The energy group Alta Kraftlag SA, with its wholly-owned subsidiaries AKSA Home, AKSA Electricity, AKSA Water, and Alut power production, operates in the areas of power production, electrical contracting services, and the development of power and fiber networks in our supply area. We hold ownership stakes in several other companies and are a driving force for societal and economic development in the region. The group employs around 70 people, with its head office in central Alta and technician stations in Øksfjord and Burfjord.
Alta Kraftlag has always been a company owned by our members. Therefore, the group has a special responsibility to look after its members, society, and the environment affected by the company's operations. The group is committed to creating lasting value for members and society through a long-term perspective on developments, ownership, and investments.
As a group, we provide both electricity and fiber, both of which are critical for the development of business and society at large. As a cooperative, we have had the opportunity to focus on more than just profitability, which has led to fiber expansion in almost our entire supply area. We also produce green energy from our own and jointly owned power facilities for water and wind.
Furthermore, the company is dedicated to supporting a vibrant local community by purchasing locally and supporting local organizations, sports, and culture. Over the years, we have contributed to everything from minor partnership agreements with local sports teams to major projects such as the Northern Lights Cathedral, the Northern Lights Swimming Pool, and the Knowledge Park. Major events in the region like Alta Live, the Finnmark Race, the Borealis Winter Festival, the Ski Championship, and similar events are typically sponsored with funds and free electricity and fiber, facilitating the continued operation of these important cultural venues.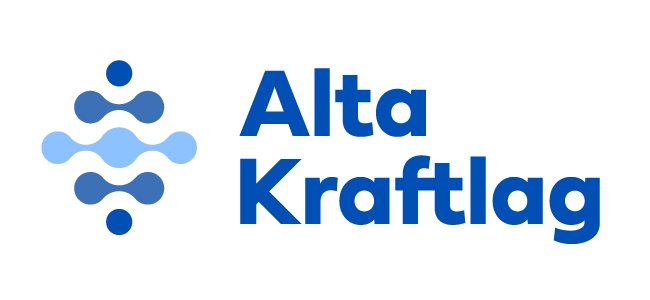 Learn more about Alta Kraftlag