Do you want to experience something truly unique in majestic nature, something you won't find anywhere else in the world, something that will give you a wow experience out of the ordinary? Then our snowmobile expedition to Haldde is exactly what you're looking for!
Haldde is the world's first permanent northern lights observatory, built on the summit of Haldde in Alta, at an elevation of 904 meters. The upper and oldest observatory building was put into use in 1899. The observatory on Haldde operated until 1926.
In 1899, Professor Kristian Birkeland persuaded the Norwegian Parliament to approve the construction of observatories on Haldde. He personally spent the winter on Haldde from the 19th to the 20th century.
This is a triple treat experience: Norwegian northern lights history, a unique adventure, and a challenge!
At Alta Event, we have extensive knowledge of Haldde, its history, and the journey there both in winter and summer. Our grandfather was a guide and operated horse transport to Haldde for researchers and their families during the time when the northern lights observatory on Haldde was in operation. We follow in the footsteps of our ancestors, but we do it on snowmobiles and take a different route.
The start of this tour begins from Mathisdalen in Alta, following the public snowmobile trail and heading towards the mountains near Ongajervi. Here, we leave the trail and continue along the expedition route up to Haldde. The final stretch is a bit more challenging, so this tour is suitable for those who have experience with snowmobiling. If you haven't ridden before or don't feel confident in snowmobiling, you can ride in one of our snowmobile sleds – these are enclosed and comfortable. We have to walk the last few meters to the top.
When we reach the top of Haldde, we enjoy the view and the experience before entering the historical buildings, where we have a light lunch and a warm drink. You'll hear fascinating stories about Haldde and life up there from 1899-1920.
The one-way journey is 3.7 miles, totaling 7.4 miles for the entire trip. On this tour, it's not just the destination that is the experience, but the entire journey to the destination. You will witness spectacular scenery and beautiful mountains before reaching the top, where you'll be amazed by the view, the nature, and the forces that surround it!
Everyone rides their own snowmobile, unless you're sitting in a sled or with one of our guides. You will be provided with clothing, including a snowmobile suit, boots, gloves, and a helmet. We serve something warm to drink and a light snack when we reach the top of Haldde.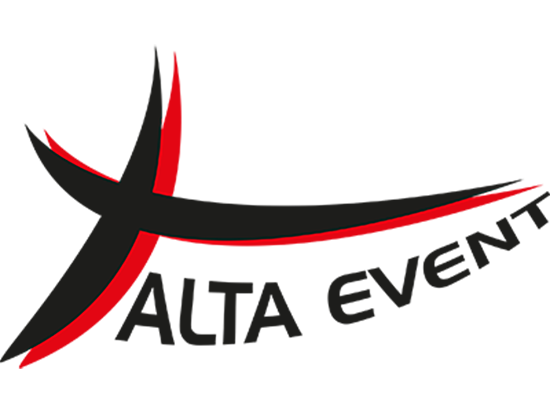 Join us for a unique experience
Contact Alta Event for pricing inquiries and booking