In the summer, the waters of Rognsund invites you to the fishing experience of your life, due to the favourable conditions of this strait and the big fish.
There is deep water on both sides of the strait: in the South part, you can get flounder and redfish as well as catfish and cod. In Sørøysundet it is very often caught very large pollock and even the fish ling. Studying the sea chart, you will discover an exciting seabed. The areas Vargsund, Korsfjorden, Årøysundet and Stjernsund contain a lot of redfish. All around there are many runs, steep cliffs, plateaus, and long sandy beaches, which is a perfect habitat for large fish, like the impressing halibuts our guests get frequently as their trophy fish.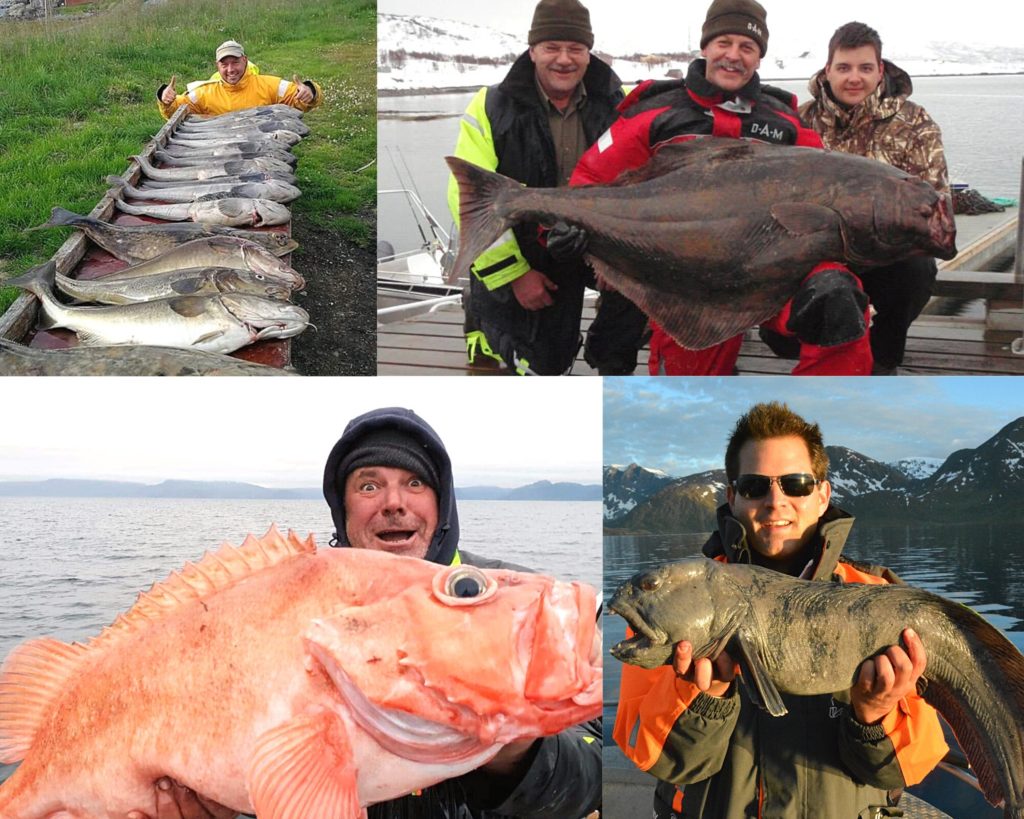 We have 6 self-catering apartments, seven fishing boats and equipment to rent. The apartments are between 4 and 6 pax and we also offer extra rooms to rent. We have recently rebuilt the living room in 3 of our 6 apartments, including a panorama window to the sea and the mountains.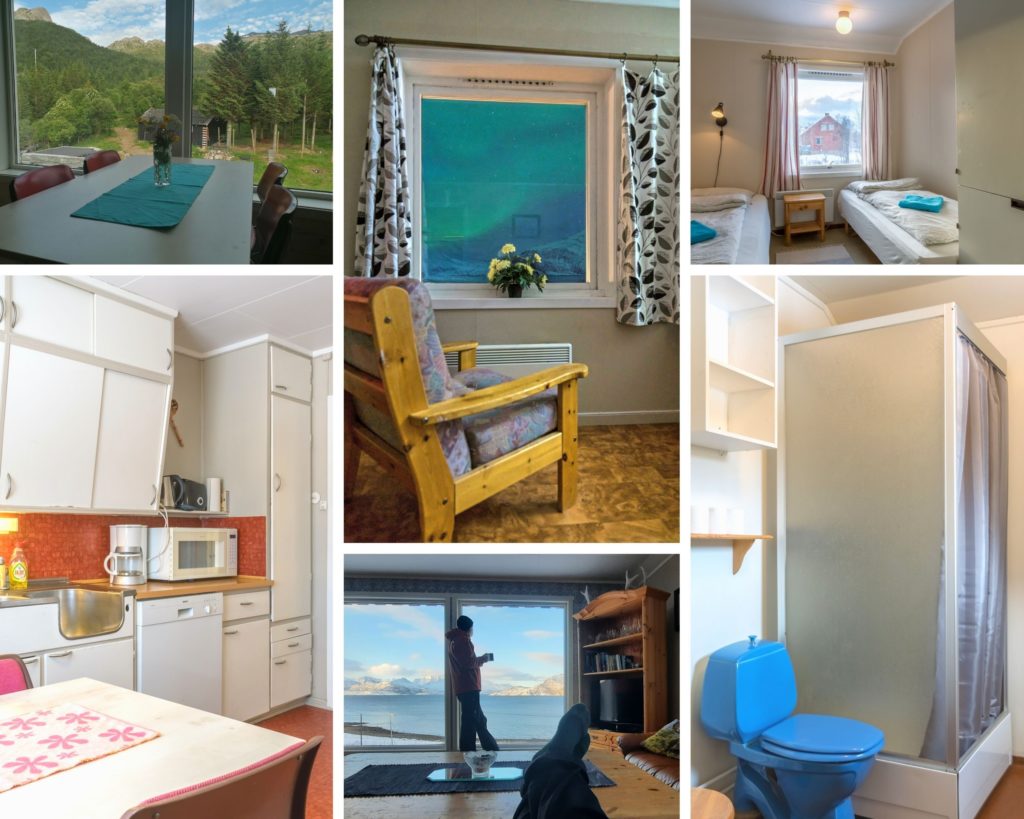 Our sea fishing season normally starts in May and ends in October. We offer kværno boats 19 ft 50 and 80 hp. Our focus will be always to help you to enjoy in safety hands. Therefore, we will inform you about weather forecast and keep an eye in the wind conditions due to local knowledge, to give you tips for a safe fishing adventure.
We are not offering fishing guides, but fishing instructions with underwater maps and advises about best places will be given. It will always be a pleasure for us to show you the best spots to find your trophy fish.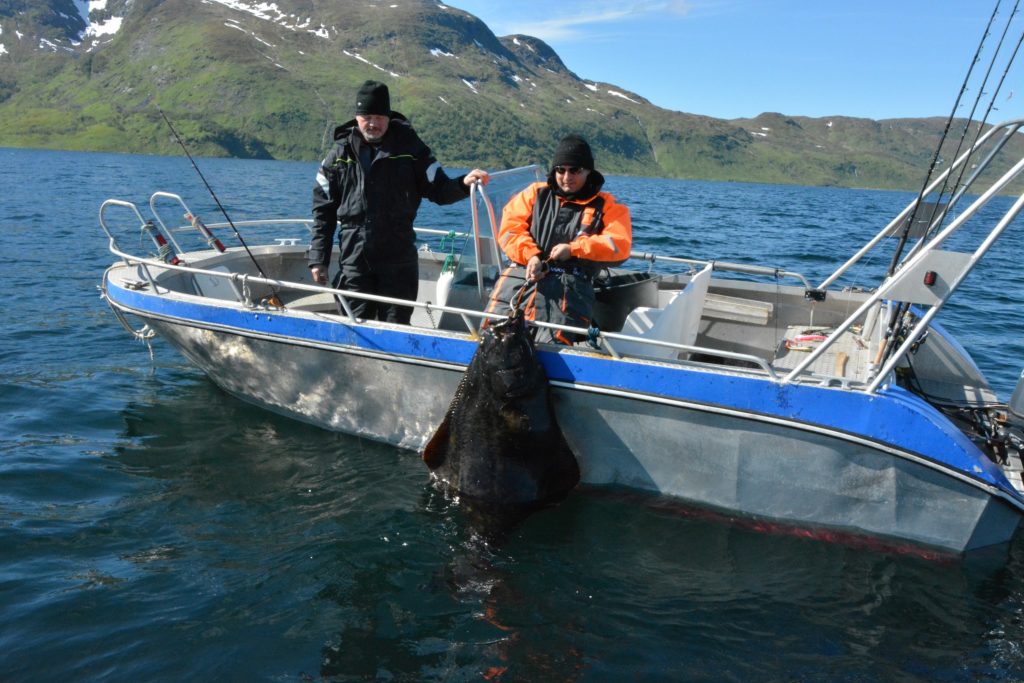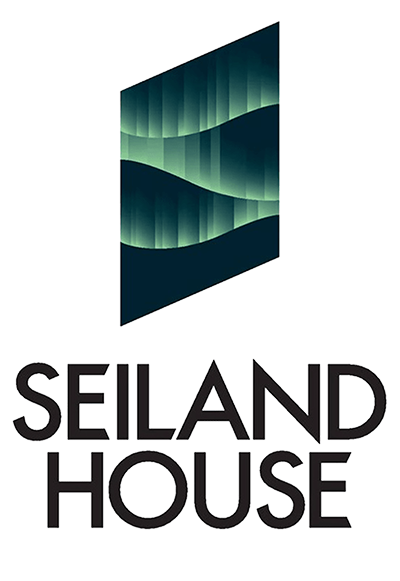 Book you apartment, boat and airport transfer
Take your friends to a fantastic sea fishing trip and build up memories for life.