Alta has more rock art made by hunter-gatherers than anywhere else in Northern Europe!
The rock art in Alta was included in UNESCO's World Heritage list in 1985. The reasons for the inclusion were given as: The rock in Alta, with thousands of paintings and carvings, is a remarkable record of aspects of life, the natural environment and the activities of hunter-gatherers in arctic areas in prehistoric times. The enormous variation in motifs and scenes have a high artistic value and reflect a long tradition of interaction between people and the landscape, as well as the development of symbols and rituals from about 5000 BC to the year 0.
In Alta there are around 6,000 rock carvings, the oldest ones being more than 7000 years old. The most common motifs are reindeer, moose and bear. The rock carvings tell of daily life in the Stone Age and show magnificent scenes from people's cooperation on hunting and fishing, the use of boats and how skiing and snowshoeing were an important means of access in the winter. The rock art also gives us a glimpse into the inner lives and minds of our ancestors.
You can experience the rock carvings best by using the center's guidebook or an audio guide. The audio guides are highly recommended. They give a vivid account of the rock art and the time they were created. It is also possible to book a private guided tour. From the museum there are paths to the painted and unpainted rock carvings and you can choose between a short walk of 1.2 km or a longer trip of 3 km.
During the high season of summer, various exciting Stone Age activities take place in the rock carving area. Here you can try archery, create your own arrowhead and much more. Here there are lavvu and bonfires, so everyone in the family can enjoy themselves together.
The rock art is only available in the snow- and ice-free period of the year.
In the Museums indoor exhibition, you will find several loose boulders with rock carvings and rock paintings. This gives you a little taste of real rock art, even when the beautiful rock carvings outside are safely preserved under the snow. Alta Museum records Alta's long history from the stone ages to the society of today. Alta's rich resources have attracted people throughout the ages. Here you will find exhibitions on rock art and world heritage, Sami and Kven culture, trade, mining, the Alta Case, northern lights research, traditional industries, and salmon fishing in the Alta River.
Cafe and shop
The museum has both a cafe with Alta's most beautiful view and an interesting museum shop, both which are open during the museum's opening hours.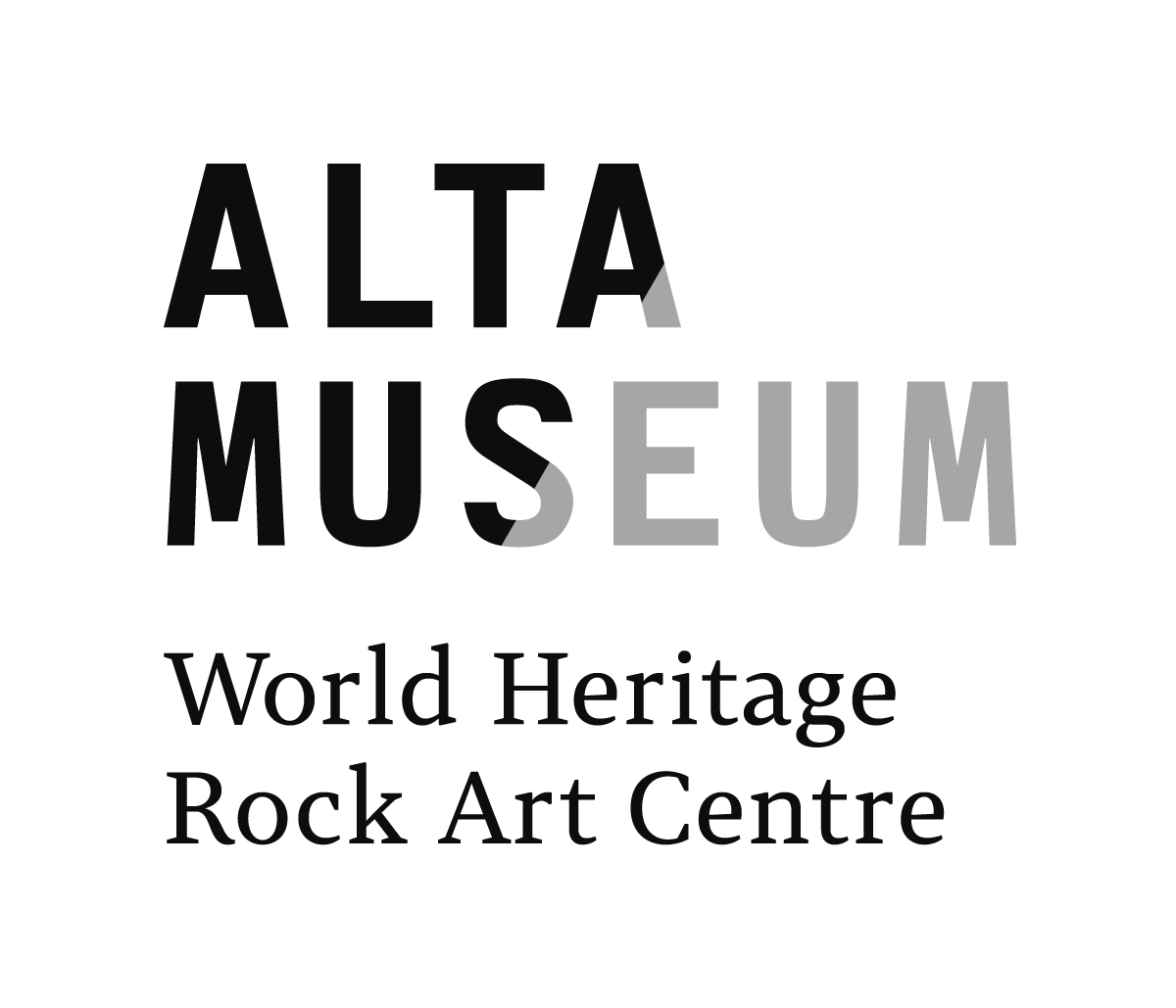 Experience the rock art with your own eyes
Please see our opening hours in the link below.