The Alta Museum – World Heritage Rock Art Centre offers an exciting insight into Alta's history.
Alta Museum offers both indoor exhibitions and an outdoor rock carving area. The museum is open all year, while the rock art is only available in the snow- and ice-free period of the year.
The rock art in Alta is one of eight Norwegian must-see attractions enlisted on the UNESCO's World Heritage list. Alta's World Heritage consists of rock carvings and rock paintings, the oldest more than 7000 years old. The rock art was created over a period of 5000 years. During that period, Alta was an important meeting place for people both from the coastal and interior regions.
In the snow-free periods of the year there is a system of pathways through the outdoor area. The short route is 1,2 km and the long route is 3 km. Choose between a printed guide book, audio guide or order a personal guide in advance.
In the permanent exhibition you will find several loose boulders with rock carvings and rock paintings. This gives you a little taste of real rock art, even when the beautiful rock carvings outside are safely preserved under the snow. Alta Museum records Alta's long history from the stone ages to the society of today. Alta's rich resources have attracted people throughout the ages. Here you will find exhibitions on rock art and world heritage, Sami and Kven culture, trade, mining, the Alta Case, northern lights research, traditional industries, and salmon fishing in the Alta River.
Throughout the year, the museum has several temporary exhibitions which will be shown for shorter periods.
Alta Museum is the only museum on the Norwegian mainland to win the prestigious «European Museum of the year" award.
Cafe and shop
The museum includes a cafe with Alta's most beautiful view, and an interesting museum shop, both which are open during the museum's opening hours.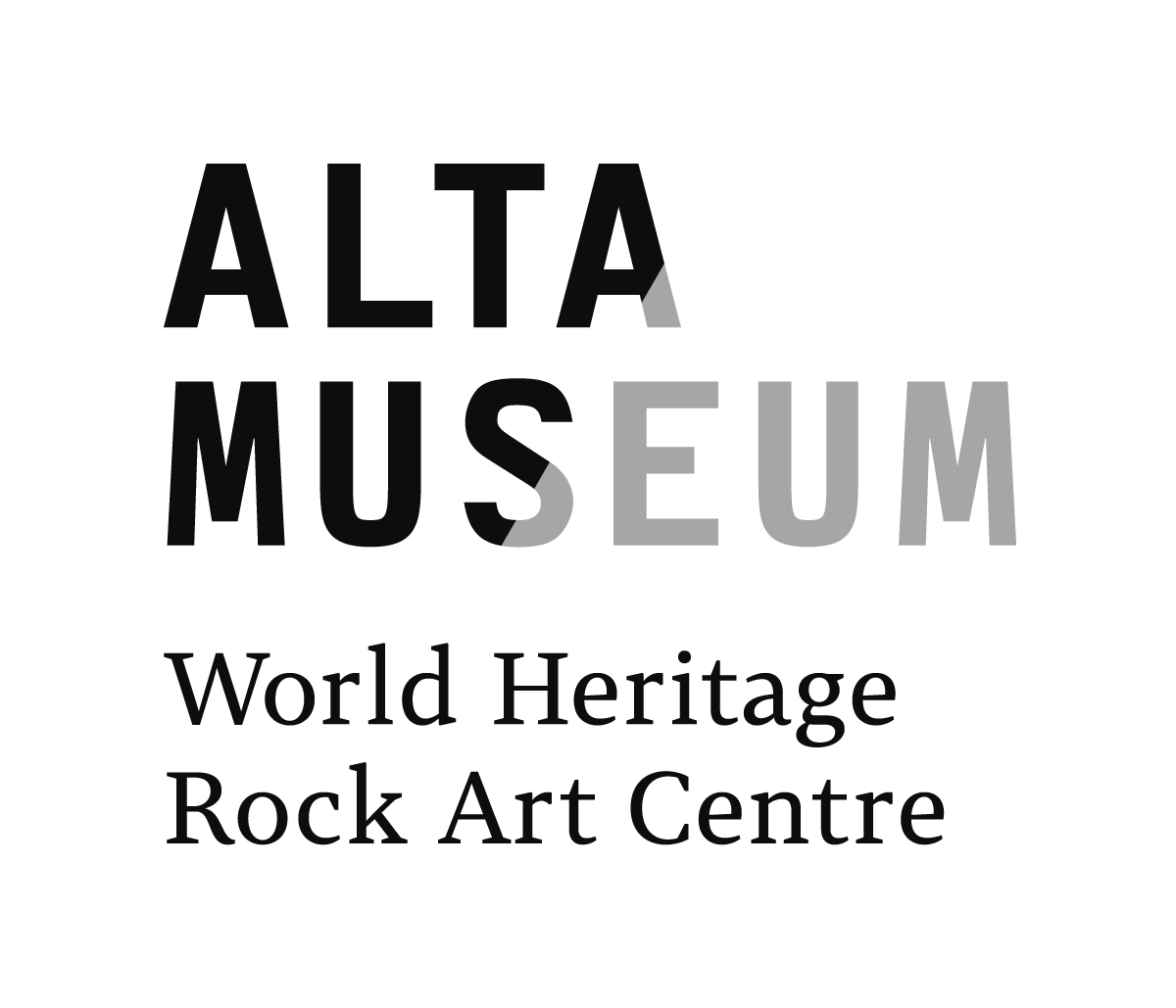 Come and see our exhibitions.
Please see our opening hours in the link below.