Parken Gård Husky is a small family-business located in Langfjordbotn, where we live together with our around 40 Alaska huskies and a barn full of cows. We're most happy outdoor in the Arctic nature, on the sled, bringing guests along or in the middle of Finnmarksløpet, racing towards the finish line.
With the lofty mountains and winding fjord as our nearest nature, our family farm sits snuggly at the heart of Langfjordbotn. Here you'll find our dogyard, from which we've been living out our passion for dogsledding for over 30 years. We've been racing dogs for years and our year tend to revolve around Finnmarksløpet. Still, we're just as happy bringing guest along into the mountains near our home, telling stories about life on the dogsled and all the adventures we've had over the years.
Being such a small business, we love being able to tailor our tours to what our guests want, even if we also provide two standard tours. Whether you want a longer or shorter tour, we'll be able to tailor the adventure to create the best experience possible. Have you always dreamed of being in charge of your own dogteam? Or would you prefer just kicking back as a passenger and enjoying the view? No matter what you prefer, we'll do our best to help you have a great adventure.
We're not a big, mass-tourism business and as such we're proud to say that if you choose to come visit us, you'll have a much more personal experience. We'll let you experience nature and our dogs up close, as well as get a taste of the lifestyle that we love so much. We also think we have the world's greatest dogs and can't wait to introduce them to you whenever you come and visit.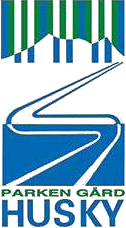 Welcome to Langfjordbotn!
Join a personal dog sledding experience with experienced mushers, out in the beautiful Langfjord, where the fjord meets mountains.