Enjoy the Arctic the way it's meant to be enjoyed; from the dog sled. Join our team of Alaskan Huskies and let them take you on an unforgettable ride through the stunning Northern-Norwegian nature around Alta.
Alta's stable, cold climate and easy access to the Finnmark Mountain Plateau has made Alta a dogsledding hotspot in Europe. Mushers from all over Norway and Europe have settled here to be able to dedicate as much of their time as they can to dogsledding. Our family joined their ranks over three decades ago. We have spent the years racing and learning about dogsledding. This knowledge is the foundation of the dogsledding trips that we offer our guests. We will take you to the tracks along the Alta River and the path where Europe's best mushers race towards the finish line for the famous Finnmarksløpet. You don't get much closer to Norway's dogsledding culture than this.
We pick you up at the Tourist Information in Alta city. You get Thermal suits, a hat, gloves and
boots. After the safety brief, we go out for a one-hour self-drive dog sled tour, with 2 persons per sled. After the tour, you can cuddle and praise the huskies for their effort. In our traditional Sami Lavvo you can enjoy hot drinks and snacks as we tell stories and answer questions. At the end we bring you back to Alta center.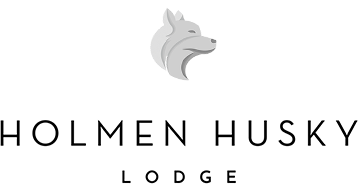 Experience the life of a dog musher
Whether you want to explore the Arctic nature in Finnmark through a longer dog sledding adventure or just combine Alaskan Huskies, Igloos and the Northern Lights, we have the perfect package for you.