When the temperatures fall, before the snow does, we take our guests out in dog carts instead of sleds.
Mushers train their dogs in more ways than with the sled. The carts are like dog sleds with wheels and bike handles. They offer just as much fun and might even be easier to drive.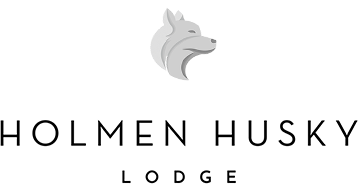 Join Holmen Husky Lodge through the Arctic countryside
From the Arctic forest to the river banks of the Alta River. It is magical!