You don't have to wait until winter to enjoy a ride with Alaskan Huskies. With our dog cart trips you get to experience autumn in Arctic Alta and get to try dog sledding before the first snow.
Get a feeling of how mushers train their huskies in the autumn and experience the arctic forest as it changes colour. Like any other athletes, our huskies must train a lot before the racing season starts. The huskies are arctic dogs and do not enjoy running in temperatures above 15°C. Training season starts in autumn when the temperatures fall, but before the first snow arrives. The ride takes you into the Arctic Forest as it changes into Autumn, past the Alta River and along the dirt roads where we have been training our race dogs for two generations.
We pick you up at the Tourist Information in Alta city. You get Thermal suits, a hat, gloves and boots if the weather requires it. After the safety brief, we go out for a one-hour self-drive dog cart tour, with 2-3 persons per cart. After the tour, you can cuddle and praise the huskies for their effort. In our traditional Sami Lavvo you can enjoy hot drinks and snacks as we tell
stories and answer questions. At the end we bring you back to Alta center.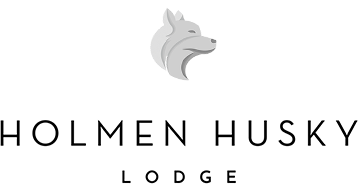 Experience the life of a dog musher
This is a place for both relaxation and adventure. Whether you dream of watching the Northern Lights from the comfort of a warm bed or exploring nature with a team of huskies.