Experience the Arctic nature through varied landscapes. With snowmobile through the Alta valley up to the Finnmark plateau – with a view of Northern Europe's largest canyon.
We start this tour from Sorrisniva, which is a 20-minute drive from the center of Alta. We drive through the forest from the Alta valley.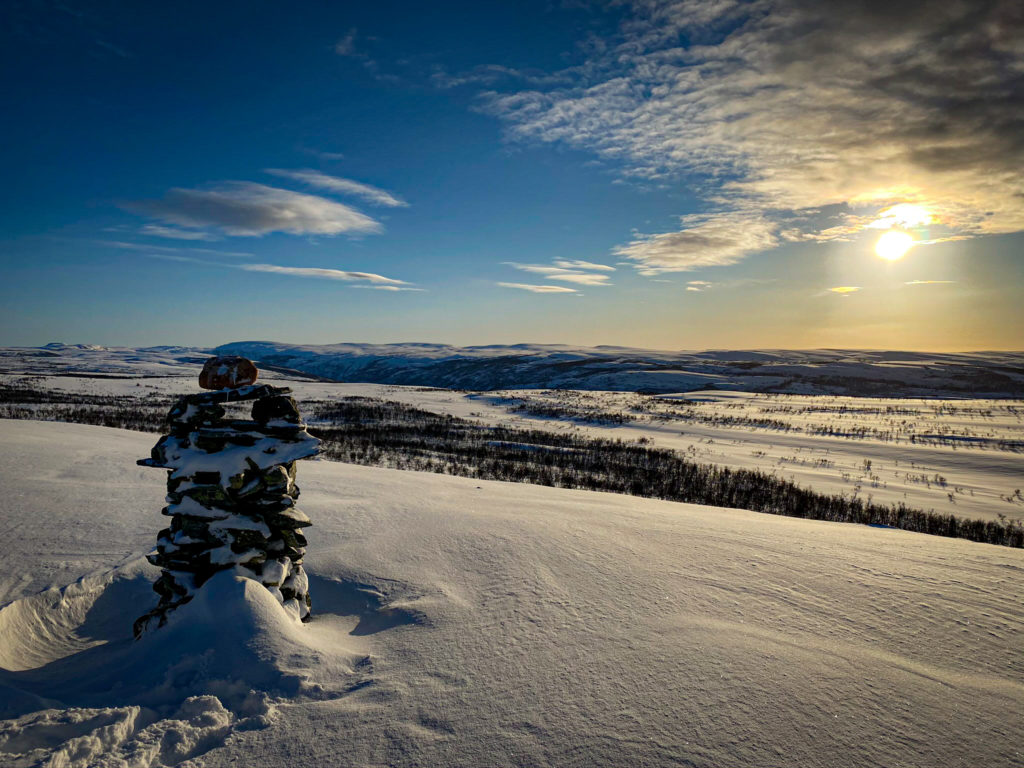 We break the forest boundary, before we reach the Finnmark plateau. Where we stop with a great view of the Alta Canyon – Northern Europe's largest canyon.
The trip itself
Our experienced scooter guide will meet you at our reception before departure. Before we start the tour, the guide will review both training and safety routines for using a snowmobile.
You can share the experience with a passenger, or you can ride alone on your own snowmobile. You can also request to join as a passenger with one of our guides.
The tour includes
Snowmobile guide
Introduction in use of snowmobiles and safety routines
Winter suit, winter shoes, gloves and wool socks
Balaklava and approved helmet
Fuel
Free entrance to the Sorrisniva Igloo hotel
Other information
Drivers must have a valid car or motorcycle license.
For your and our safety, you will sign a form for liability insurance before the trip starts.
Sorrisniva reserves the right to cancel the trip in extreme weather conditions. The guide can also choose another trail if, due to safety reasons, the planned route cannot be completed due to weather or driving conditions.
We offer transfer to and from Alta center. This must be ordered in advance for an additional cost.
All our snowmobile trips can be combined with accommodation at Sorrisniva Igloo hotel, other activities or with lunch / dinner in our restaurant – Laksestua. Feel free to contact us at info@sorrisniva.no. For more information or visit our website.

Experience arctic nature
Do you want to experience the Finnmark plateau with snowmobile? This tour from
Sorrisniva is very popular among our guests.