On this extended snowmobile expedition, you will experience the Arctic wilderness at its best.
This is our ultimate winter experience with snowmobile. We start this tour from Sorrisniva, which is a 20-minute drive from the center of Alta. On this extended snowmobile experience, you will experience the Arctic wilderness at its best. The tour will pass through a varied landscape. From forest driving to frozen lakes and crossing the Finnmark plateau.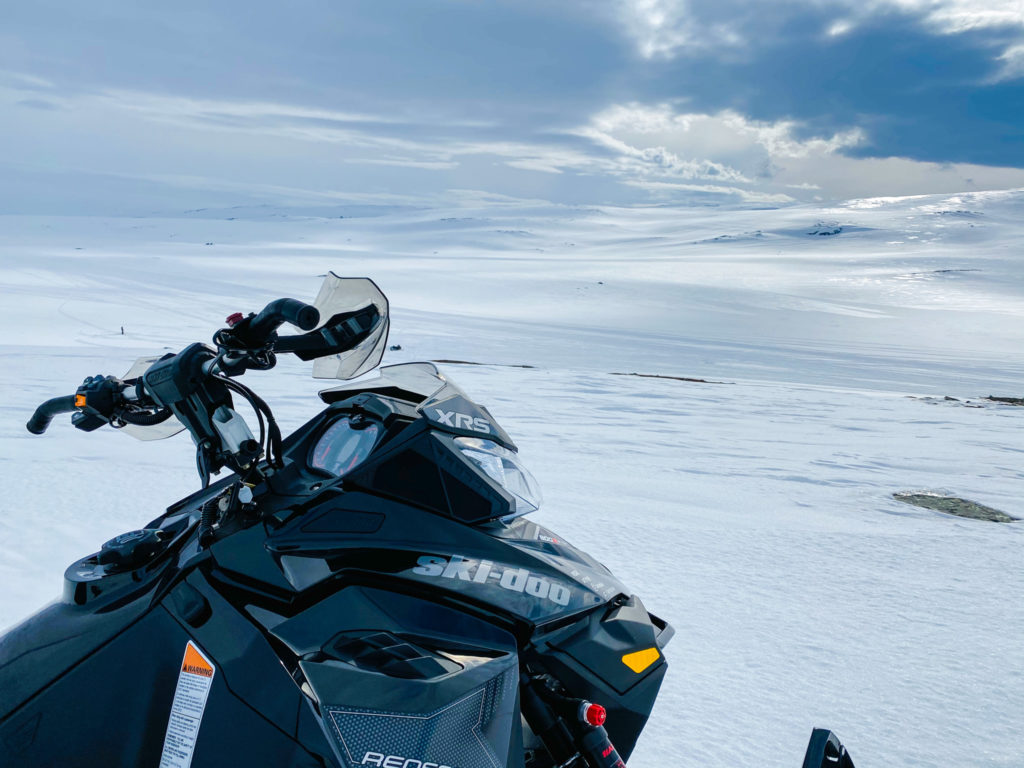 The goal of the first day is to reach the Sami village of Karasjok. Stops are made underway including a lunch stop at one of the mountain lodges. If the weather allows us, we might even try our luck with ice fishing. In Karasjok, you will stay the night in a hotel. Upon arrival a warm sauna is awaiting you as well as a welcome drink and some snacks. In the evening, a nice three course meal is served.
The next morning it is time to start early and to prepare for your second day of snowmobiling. Crossing the Finnmark plateau on your way back to Sorrisniva. Also today stops are made along the way and a warm lunch is served at one of the mountain lodges.
Upon arrival at Sorrisniva a guide will take you on a guided tour inside the northernmost ice hotel where an ice drink is served in the ice bar. Later that evening a 3-course fine dining is served in the restaurant. You will stay the night in Sorrisniva Igloo Hotel, a once in a lifetime experience. In the morning, a well-deserved sauna can be enjoyed before a rich and local breakfast in the restaurant awaits you.
This day you can either choose to take one of the transport options back to Alta or you can book some additional activities to extend your stay.
Other information
Drivers must have a valid car or motorcycle license.
For your and our safety, you will sign a form for liability insurance before the trip starts
Sorrisniva reserves the right to cancel the trip in extreme weather conditions. The guide can also choose another trail if, due to safety reasons, the planned route cannot be completed due to weather or driving conditions.
More information about this tour is found on our website.
All our snowmobile trips can be combined with other activities. Feel free to contact us at info@sorrisniva.no for more information or visit our website.

Experience Finnmarks plateau with us
A 2,5 days snowmobile expedition through the extraordinary Finnmark plateau. A tour
included to overnight stays, where you will experience the Arctic wilderness at its best.