On a small hill overlooking the Kautokeino River, lies the life work of Frank and Regine Juhls. Since 1959, they have built what is today referred to as an oasis on the Finnmarksvidda.
In the 1950s, Kautokeino was an isolated society where the traditional Sami way of life was strong. Regine came to Kautokeino and Finnmark to experience the hard and real life through a winter. That was not the case.
She worked as a maid for a reindeer herding family and on the plateau she met the Danish adventurer Frank Juhls. This was the start of a love story of the rare. After Frank's cabin burned down, the young people chose to build a new cabin by the river. Today, you can see the contours of this cabin in what is the gallery, where Sami objects are on display.
Not long after the cabin was built, Frank undertook to repair the jewelry of the locals. For the Sami nomads, silver was a way to show wealth and capital, because it is easy to carry. The Sami came to Frank with the jewelery and with a silversmith in the village they could make jewelery to their own taste.
The building itself has developed over the decades. For every decade there has been a new room and the roof of the part from the sixties follows the snowdrift that lay between the house and the woodshed. Each of the rooms has its own history and represents a separate chapter in the history of the two who settled in the small village.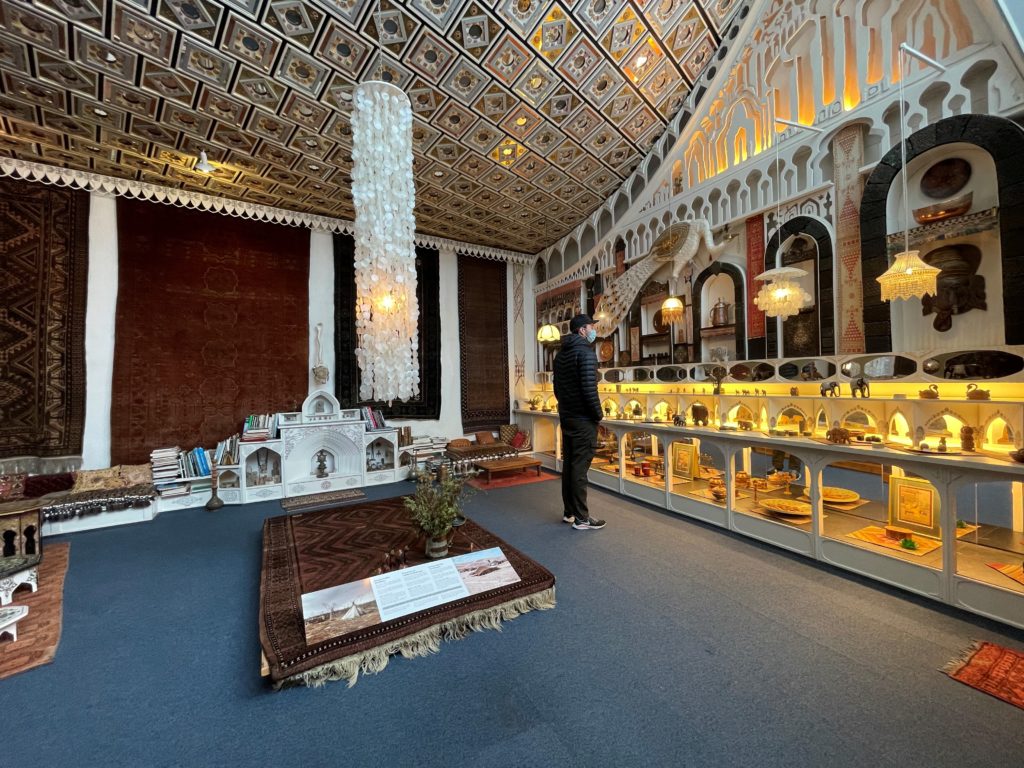 The room, built in the 80's, is an important part of the story of Frank and Regine. The Soviet-Afghan war left deep scars on the family, who for decades spent relief work in the refugee camps. They sold oriental works of art in Kautokeino for income for the refugees. Therefore, the room is decorated with crafts from developing countries as a thought-provoking contrast to the northern European. Notice the ceiling, which is decorated with jewelry dedicated to the Sami.
At the bottom of the gallery you will find Regine steadily and constantly in the height. Here she works with her life's work, which is constantly getting new facets. Her husband Frank passed away in 2020, but the gallery and the art live on in the gallery on the plateau.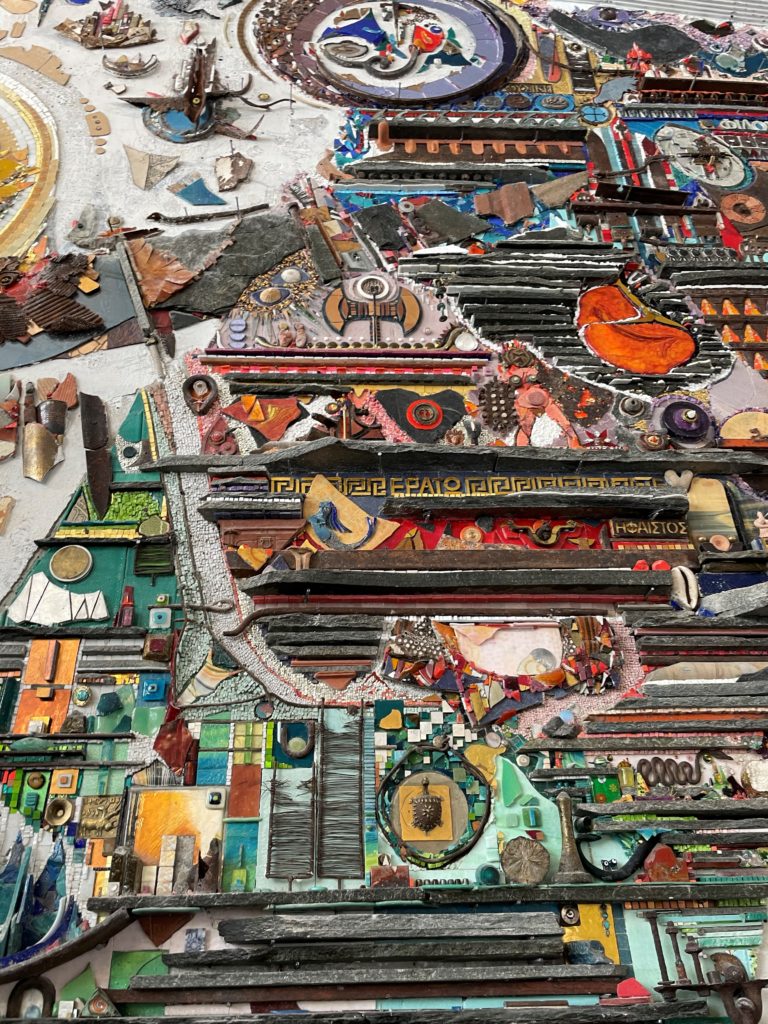 Today, Juhl's Silver Gallery is one of the country's finest silver forges with several employees and a large production of world-famous jewelery and other items in silver. Kautokeino is just 2 hours from Alta and is a perfect base for a day trip.
Welcome to the Juhls Silver Gallery
A visit to Juhls Silver Gallery in Kautokeino is an unforgettable experience and is highly recommended. Both young and old are warmly welcome here.