As a worthy end at the end of the main street is the modern Northern Lights Cathedral. The cathedral is as elegant as the northern lights itselfes and a clear landmark for the City of Northern Lights.
The Northern Lights Cathedral is also known as Alta Church and was consecrated on February 10th, 2013 by former bishop of Nord-Hålogaland diocese, Per Oskar Kjølsaas. There are 350 seats in the church room, which can be expanded with the congregation hall to around 500 seats.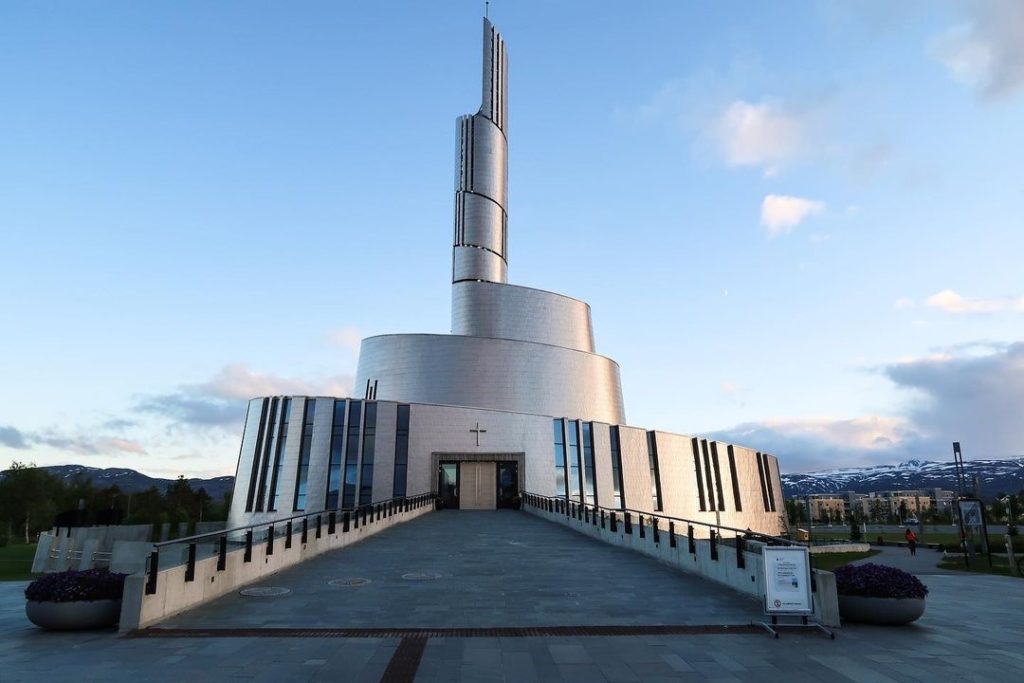 Architect Kolbjørn Jensen from Link Signatur in Stavanger designed the church. Together with artist Peter Brandes from Aarhus in Denmark, they have created a whole in the church room. Brandes has been responsible for the decoration and the liturgical furniture. The most prominent is the figure of Christ; a victorious Christ in gold-plated bronze who turns his face to God and the light as he exhales.
The Northern Lights as inspiration
The Northern Lights were one of the sources of inspiration during construction and from all angles you can see meandering waves as the Northern Lights often appear. It just had to be a Northern Lights Cathedral in the City of Northern Lights.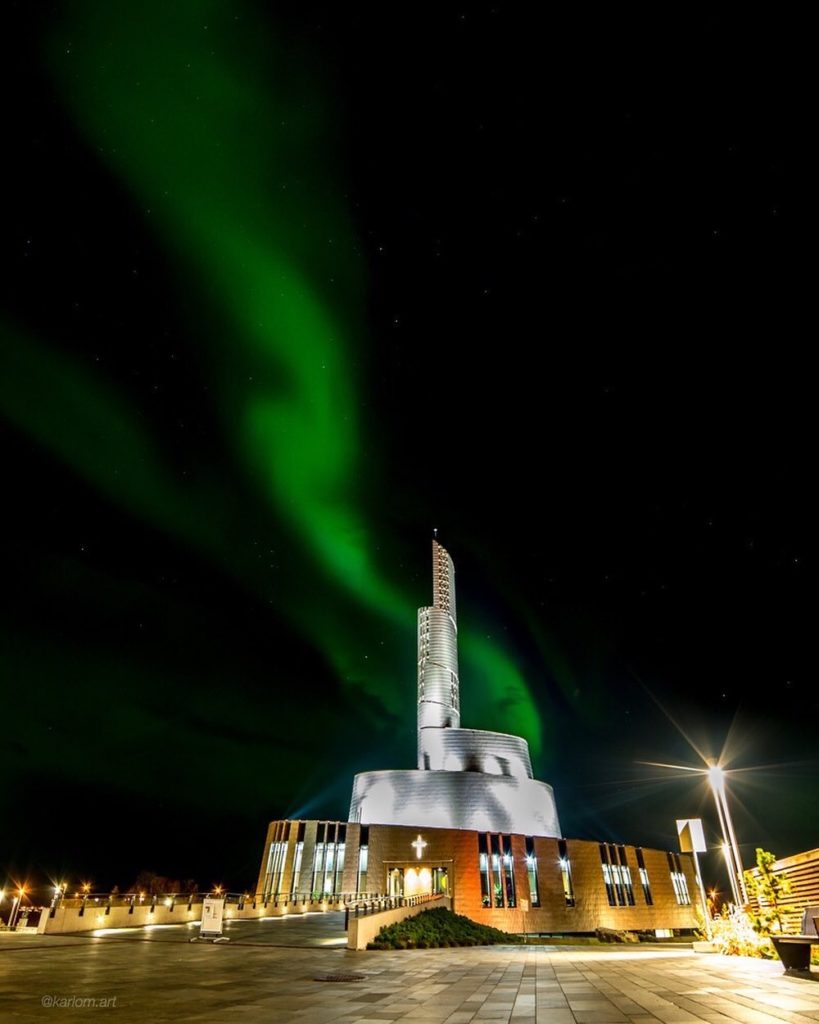 Opening hours in the Northern Lights Cathedral
2nd of January – 30th of April and 1st of October – 31st of Desember: Monday – Friday 11 am – 1 pm
2nd of May – 19th of June and 21st of August – 30th of September: Monday – Friday 10 am – 2 pm
20th of June – 20th of August: Monday – Saturday 9 am – 3 pm, Sundays 1 pm to 3 pm
Several churches in Alta
There are several churches in Alta that you can visit. Close to the city center you will find Alta's oldest building, Alta Church, which was built in 1858 and demolished during World War II. Alta Church is one of the few churches in Finnmark that was not burned under the tactics of the burnt earth. Today, the church is protected as a cultural monument. At Elvebakken you will find Elvebakken church from 1964.