Solvang Camping is idyllically located in the heart of the Altafjord and is open year-round. The place is beautifully situated in a serene pine forest, which offers a mind-freeing silence.
In the summer months, you can enjoy careless days in the sun that never sets. In winter, the campsite transforms into the perfect destination to see the northern lights.
The place is well-suited for families with children, with a short walk to the beach, a playground, exciting trees to climb, and a campfire site. Solvang is in a tranquil area so that parents can enjoy some peace and quiet.

The site has a main house with rental rooms in the basement, a newer service building, two large cabins, and nine smaller cabins. The place is usually used for events such as weddings, baptisms, confirmations, and camps. But is also used as an ordinary camping site.
We have 30 caravan pitches with electricity and an almost unlimited number of tent pitches. We also have rooms and cabins for rent with different standards.
Accomodation and camping at Solvang
Solvang Camping is open year-round – both for midnight sun and northern lights tourists. We operate with reduced opening hours from October to May but are available if needed. The place is run with ordinary camping operations.
At Solvang Camping, you will find accommodation options that should suit most people. We have several rooms in the main house, two large campsite cabins with room for 21 people. As well as nine smaller camping cabins. We also have a large parking space for caravans and motorhomes.
Private events at Solvang
Are you hosting a wedding, baptism, confirmation, or planning other festivities? Outside of the campsite's high season, you can rent Solvang Camping for your private events.
The main house has a kitchen, dining room, and living room for larger events. It is also possible to rent accommodation when hosting larger events. We have cabins and rooms in several sizes and varieties. Feel free to contact us for a non-binding conversation about renting the premises, or accommodation for your guests.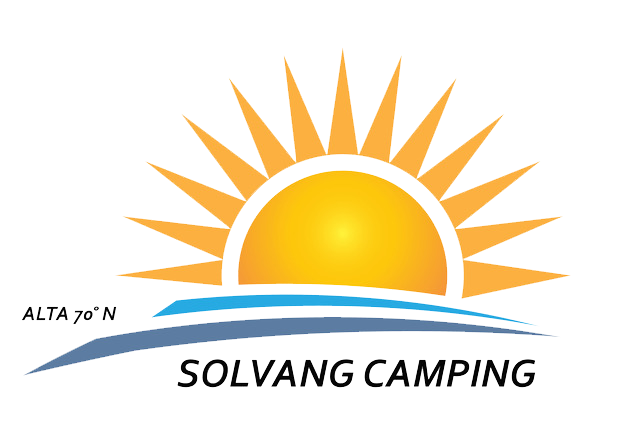 Book your stay today!
At Solvang Camping you will find accommodation options that should suit most people.