Sheltered in Northern Norway you find the quiet very beautiful old fishing village Bergsfjord, part of the Loppa community.
You are welcomed by our team and stay in typical and well restored village houses.
The sea journey to the remote Bergsfjord begins with the ferry and is an unforgettable start of your stay. Bergsfjord is located in the heart of the municipality of Loppa in Finnmark in the most northern part of Norway. You can only reach our village by ferry and you will not need a car. Our team will be waiting for you when you arrive.
Most of all you stay with us to lose stress, unwind and just be in a beautiful remote and friendly village, unspoiled by intense modern tourism, thought off by some as the still undiscovered Pearl of the North at the friendly Norwegian WestCape.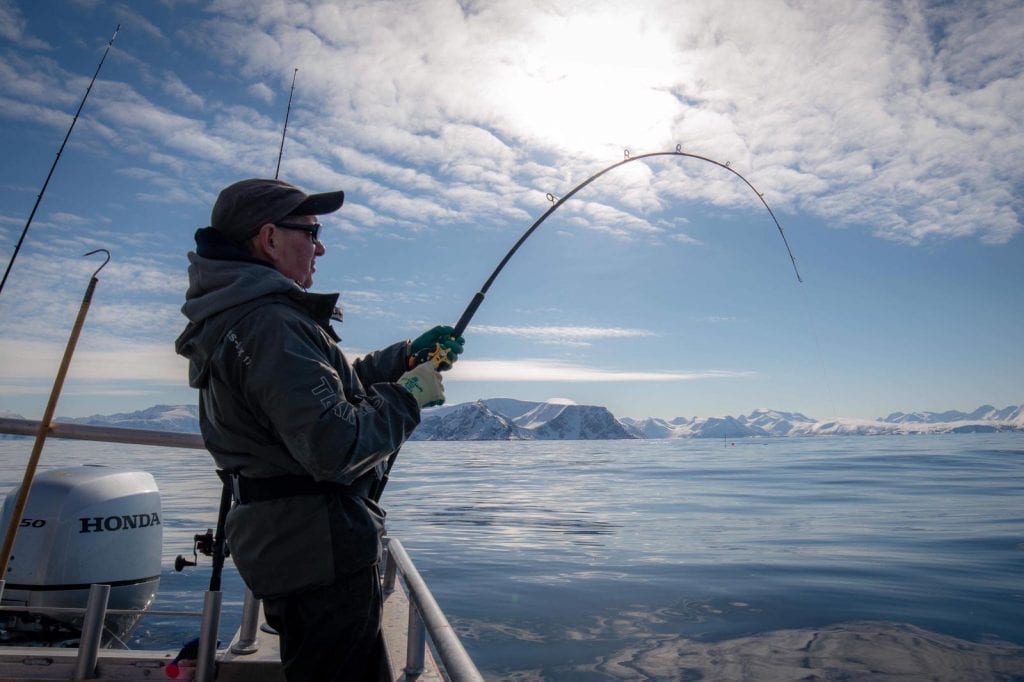 Besides relaxing you can be very active and fish at sea, go flyfishing in the lakes, hike, go bird- and whale watching in summer and ski, do snowshoe trips and experience the most intense Northern lights in the season, and may other things. If you wish to go on a multiple day survival trip we bring and pick you up with one of our excellent boats.
The climate in Bergsfjord is moderate, while situated at the coast. It never gets so cold out here as in the mainland of Norway. So in summer and winter the temperatures are more friendly, excellent for the outdoor activities you plan.
Our houses, are typically local, well restored and have 3 double bedrooms and are suitable for 6 people with a good kitchen, bathroom and sitting room. The fully stocked kitchen has a dishwasher, stove, refrigerator, coffee machine. A washing machine and dryer are present on site and there is a freezer to store caught fish and a filet room. In the filet room you can also dry your clothes.

Visit an undiscovered pearl of the north
Welcome to Bergsfjord and Loppa.