Join us and experience the splendor of the arctic wilderness from the seat of a snowmobile.
Drive onto the remote Finnmarksvidda mountain plateau, one of Europe's last
wilderness areas. We will follow the old postal trail up to the plains to enjoy the magnificent and impressive scenery and experience the silence and beauty of the area.
We keep you close to nature and adventure
This safari focuses on sightseeing, taking photos and enjoying the fascinating surroundings. We make several stops on the way. The guide uses the stops to tell you interesting facts and stories about the area, culture, local people and their way of life.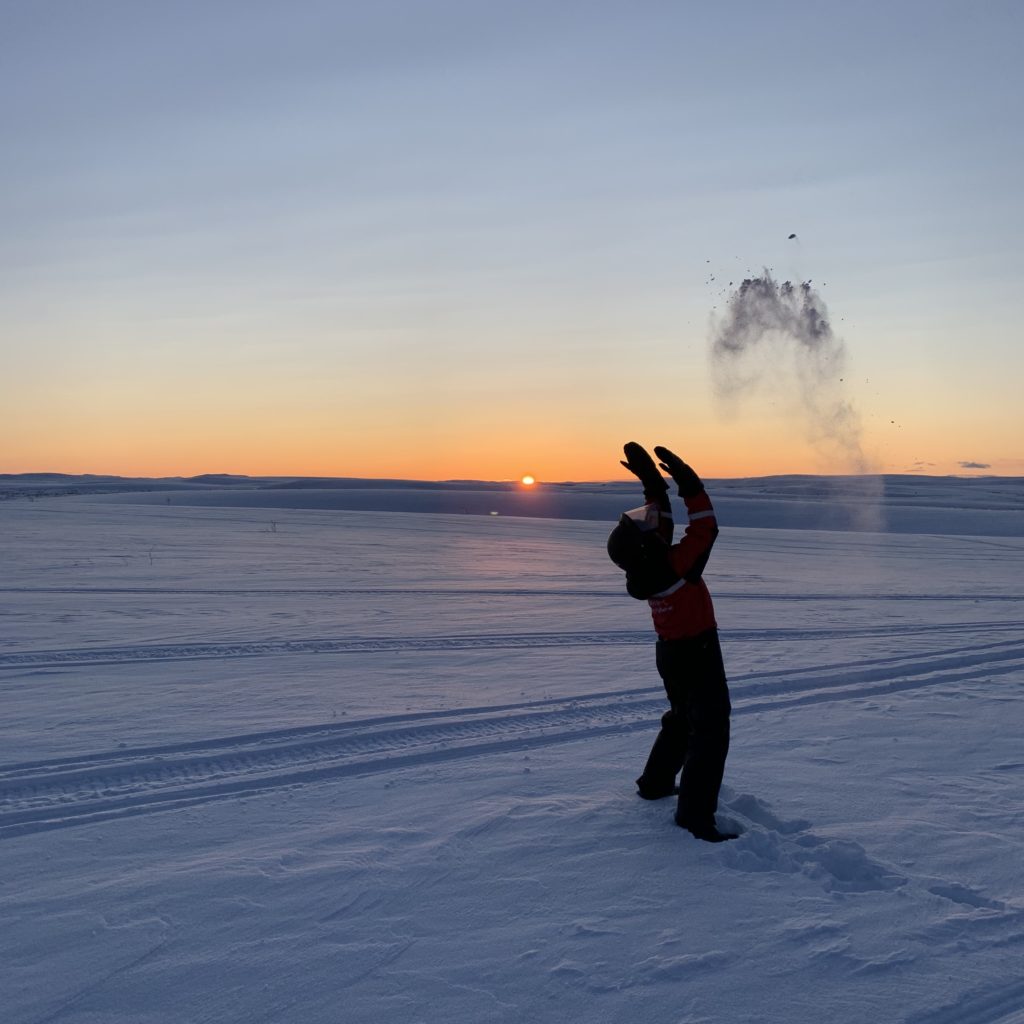 Hot beverages and some snack during the trip add a feeling of warmth and relaxation to this outdoor experience.
A Snowmobile Safari for small and private groups
This memorable experience is tailored for small groups, couples or individuals, allowing the guide to have individual contact with all participants.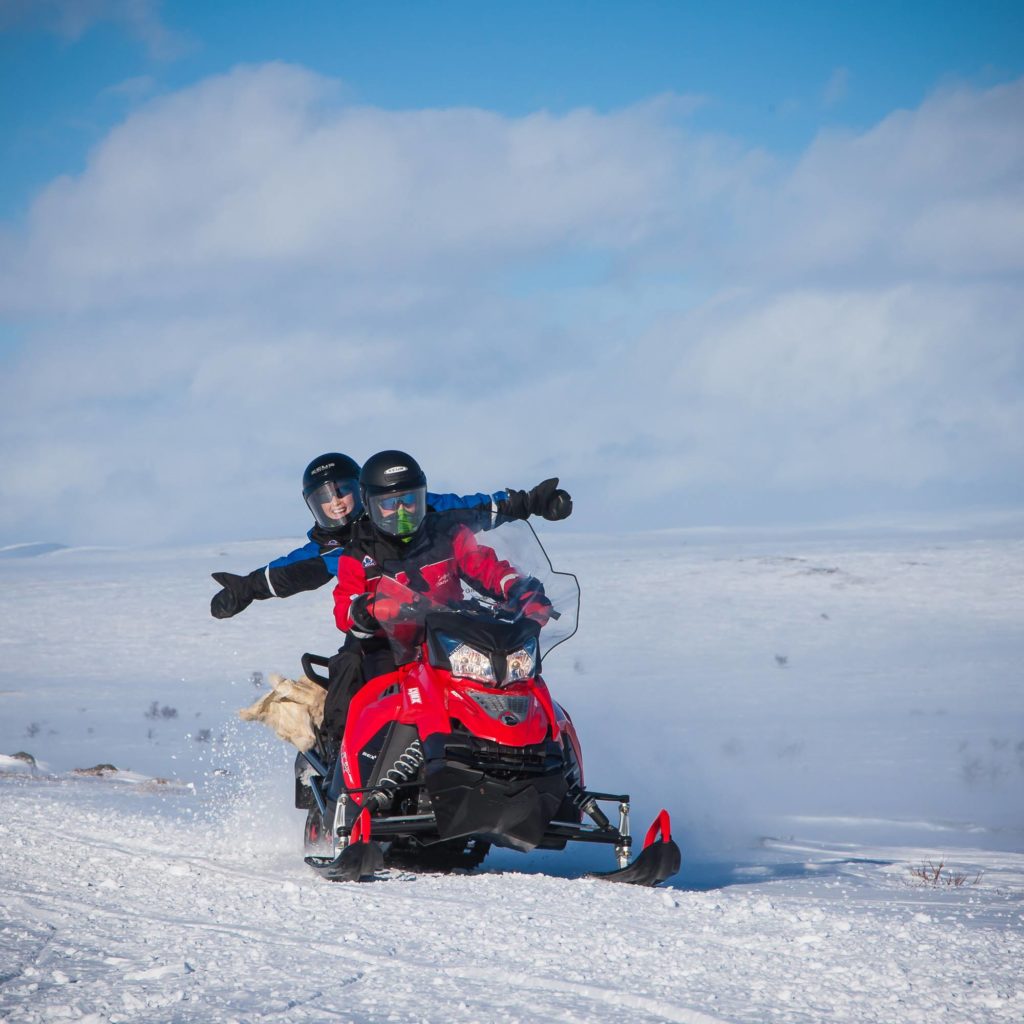 You will drive in pairs, one driver and one passenger on each snowmobile, with the opportunity to switch places during the trip, or optionally drive your own machine if you prefer that.
It's just as easy as it is fun
Throughout the whole tour, we have a high focus on your safety. Our tracks are well prepared, well suited for beginners, and easy to drive for everyone. No previous experience is required, all you need is a regular driving license and passion for a new adventure.
Local, professional and experienced English-speaking guide will introduce you to the snowmobile through safety and driving instruction before starting. You will be provided with high quality winter suits to keep you warm and comfortable throughout the tour.
Back at the lodge we serve you fresh homemade waffles, hot drinks and offer you a warm and friendly place to share your thoughts and experiences.

Join us on this exciting snowmobiling adventure
A day out you will never forget, with memories that will last a lifetime. Follow the link below to reserve you seat, make sure you do not miss this limited opportunity.